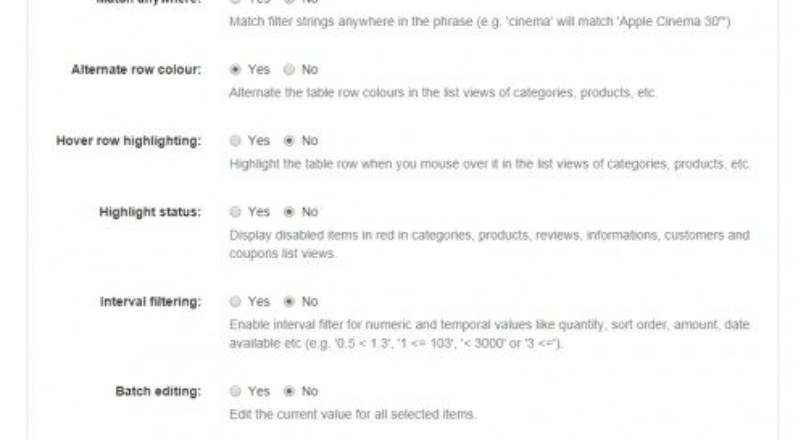 Admin Quick Edit PRO 5.4

On Catalog (categories, products, filters, recurring profiles, reviews, downloads, options, attributes, attribute groups, informations and manufacturers),Marketing (marketing, affiliates, coupons) and Sales (orders, returns, customers, vouchers and voucher themes) pages Admin Quick Edit PRO enables you to quickly edit the values in place without having to leave the list view and open the conventional item edit page, so you can save a lot of time. Furthermore, you can batch edit multiple items at once, so you can save even more time. This is ideal for shops with lots of products and big turnover where prices, quantities, etc often need to be changed.

Additionally the extension allows you to select, sort and filter the columns displayed on Catalog, Marketing and Saleslist view page and determine the columns that can be quick edited.

Editing items has never been so fast & easy before — just click on the value you want to change, edit it and hit Enter (or press Save where appropriate) to save the changes. Clicking outside the edit box or pressing Esc (or Cancel button where appropriate) will cancel the edit.

Demo