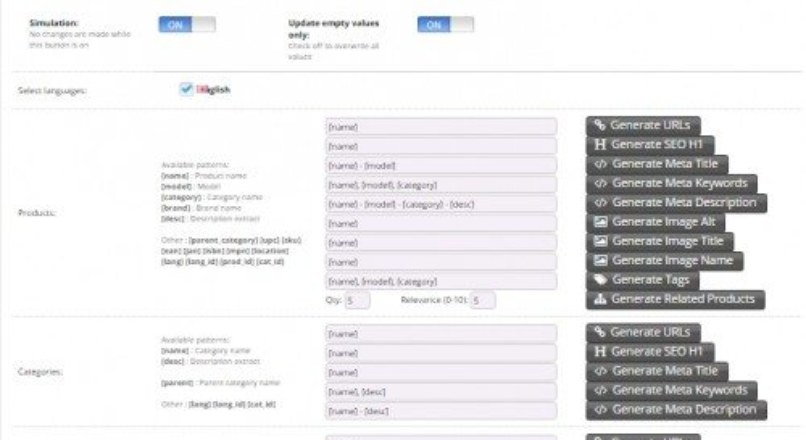 Complete SEO Package – unique features, redirection and cache! v.3.3.0

Мощный модуль SEO для OpenCart ! Теперь совместим с OpenCart 2.0 !

Эксклюзивная особенность: Динамическое перенаправление!
Сохранить текущий набор URL-адрес, связанный с OpenCart продукты, категории и т.д., то, если вы измените URL это не даст нерабочую ссылку на Google, он будет автоматически перенаправлен на фактический URL, что делает только етот модуль.

Eng====================================

The powerfull SEO module for opencart!
Now compatible with opencart 2.0 !

Exclusive feature: Dynamic redirections!
Save your current url set linked to opencart products, categories, etc. then if you change the url it will not give a broken link in google, it will automatically be redirected to the actual url and informed that this one is the good one.
Demo