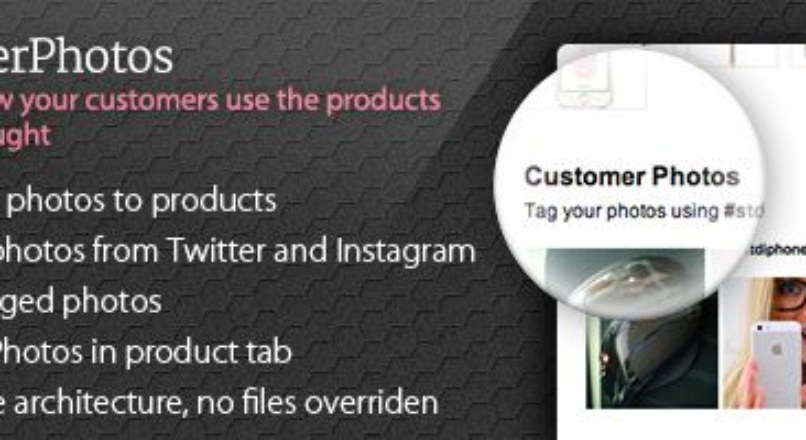 CustomerPhotos – Users add photos of products bought from you

What is CustomerPhotos

CustomerPhotos allows your customers to easily tag/add photos with the products they purchase from your store. The uploaded photos are product specific and automatically assigned to your products. Other web store visitors can see the product in action used by real customer base which builds trust, creates social buzz and is a strong selling point to other prospective customers.

Features

✯ Compatible with OpenCart 2.0x
✯ Automatically shows tagged photos from Twitter and Instagram
✯ Personal tags for each product (automatically generated)
✯ The extension can appear both in a tab as well as standalone
✯ Settings to control the widget
✯ Clean and crisp code, no files overridden
✯ Rewritten layout functionality.
✯ Use the module on any page
✯ Added option to wrap the module in widget.
✯ Full multi-store support.

Have fun. Try before you buy

Feel free to play with CustomerPhotos just to get an idea of how easy it is to upload your products. If you are a Twitter and Instagram fan, just include the product hashtag (found under the Customer Photos tab in each product page) in your post, along with the picture you want to tag. Simple as that.