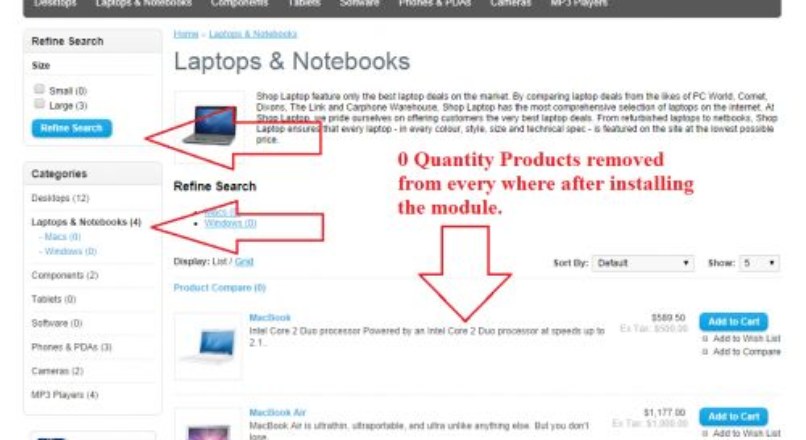 Hide Products if quantity reach to 0 from filters & website

Hide your products if quantity reach to 0 or below that. So you don't need to change the status of products, that product will be hidden from store. If the quantity will be updated to more than 0 then that product will automatically show in store.

Features:
-> Remove your frustration of regularly changing the status of the products. This module automatically hide the products from front store if product quantity becomes 0.
-> Remove the count of zero quantity products from the filters module.
-> Remove the products which are having zero quantity after applying the filters.
-> Display the products which are having more than 0 quantity.
-> Give your customer a store where all products are having products with available quantity.
-> Remove your customer's frustration of seeing products which are not in stock.
-> No existing files are modified, done by vQmod.
-> Easy installation, plug & play.

100% Free Support & 100 % Free Installation

Requirement:
Latest version of vQmod.

Version Update 1.1
-> Fixed Bug.
-> Updated to latest version of opencart.

Support:
Write a mail to [email protected] for support & query.