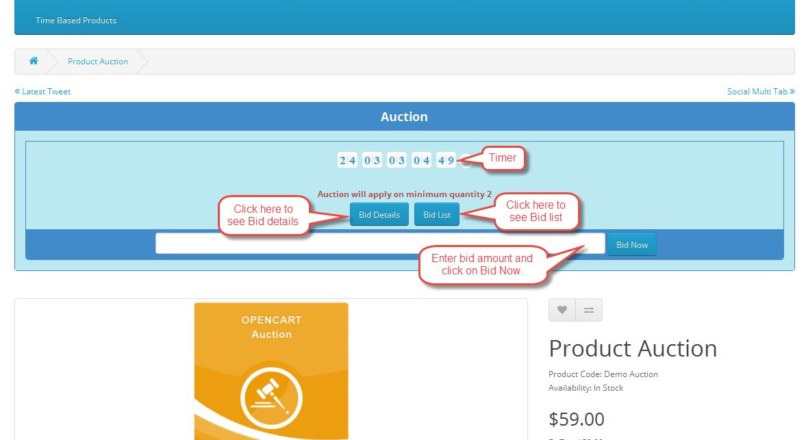 Opencart Auction

Модуль организует вам на сайте аукцион, с помощью которого администратор может добавить аукционе свои товары и покупатель может делать ставки на их товар. Пользователь получит уведомление по почте после победы на торгах с кодом купона и использовать этот купон при дальнейшей покупке товара.

Eng===================================

Opencart Auction module will enable the auction feature for your shop by which admin can add auction in their product and the buyer can bid on their product. User will receive a notification mail after winning the bid with coupon code and used this discount coupon in buying the product.
Demo