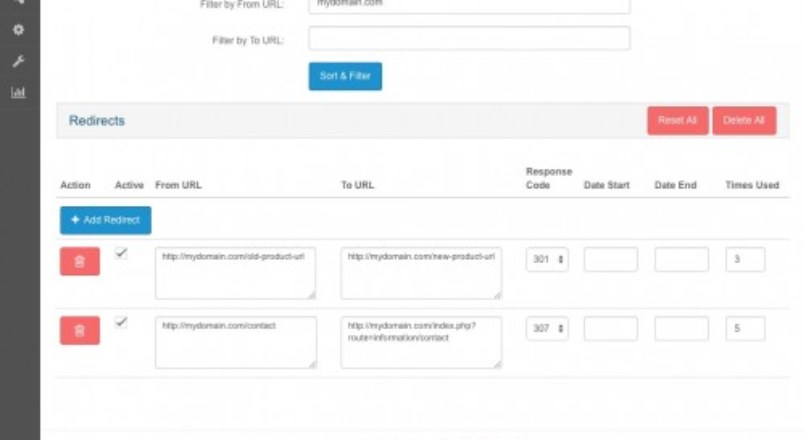 Redirect Manager

This extension allows you to quickly and easily add URL redirections to your store, directly through the OpenCart admin panel. This lets you keep your product and category URLs working correctly if you change their SEO Keyword, as well as enables you to redirect URLs like www.getclearthinking.com/contact to your contact page.
Create URL redirects without the technical knowledge and hassle required when using FTP, .htaccess files, and mod_rewrite syntax.
Install in seconds using the included vQmod file.
Compatible with the OpenCart 2.0 extension installer (note: vQmod is also required to be installed).
Set the active status, «from» URL, «to» URL, HTTP response code, starting date, and ending date individually for each redirect, as well as view the number of times each one has been used.
Utilize wildcards to match multiple URLs with a single redirect.
Export and import your list of redirects as a CSV file.
Automatically creates the necessary database table.
Demo