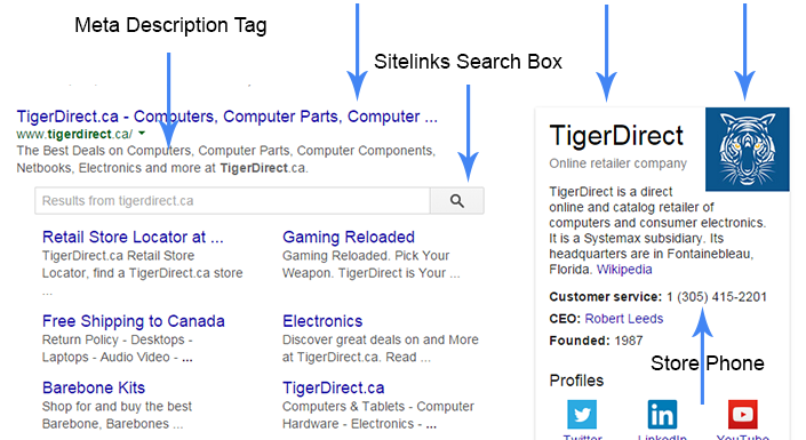 Rich Snippets SEO Product, Breadcrumbs, Knowledge Graph, Search

Увеличьте свой SEO с помощью этого расширения и сделайте свой сайт видимым для машин поисковой системы.
Это расширение полностью совместимо с последними требованиями поисковой системы – Google, Yandex, Bing.

Почему вы должны использовать структурированные данные на своем сайте?
Эти скрытые данные видны для поисковых систем и позволяют легко идентифицировать ваш бренд, структуру сайта и продукты.

Разметка schema.org реализована в соответствии с последними требованиями Google, и все новые функции включены.

Данные Data Graph для вашего сайта, такие как название сайта, логотип, URL-адрес, телефон поддержки клиентов,
и особенно ваши ссылки на социальные профили будут предоставлять лучшую информацию вашим клиентам и помогут вам установить доверие и авторитет для вашего бренда.

Средство поиска ссылок поможет людям быстро достичь вашего контента.
Поле поиска отображается в результатах поиска, поддерживает функцию автозаполнения и отправляет потенциальных пользователей прямо на вашу страницу поиска.

Структура Breadcrumbs для вашего сайта – еще одна важная вещь, отправленная в поисковые системы.
Это расширение добавляет разметку для всех страниц сайта.
Google находится в процессе замены URL-адреса сайта в качестве первого элемента bredcrumbs с именем сайта, и это включено в наше расширение.

Eng=============================================

Boost your SEO with this extension and make your site visible to the search engine machines.
This extension is fully compatible with the latest search engine requirements – Google, Yandex, Bing.

Why should you use structured data on your site?
This hidden data is visible for the search engines and make your brand, site structure, and products easily identifiable.

The schema.org markup is implemented accordingly to the latest Google requirements and all new features are included.

The Knowledge Graph data for your site such as site name, logo, url, customer support phone,
and especially your social profile links will provide better information to your customers and will help you establish trust and authority for your brand.

The Sitelinks Search Box helps people to reach your content quickly.
The Search Box is displayed within the search results, supports the autocomplete feature and sends potential users right to your search page.

The Breadcrumbs structure for your site is another important thing sent to the search engines.
This extension adds breadcrumbs markup for all site pages.
Google is in the process of replacing the site url as the first element of the bredcrumbs with the site name and this is included in our extension.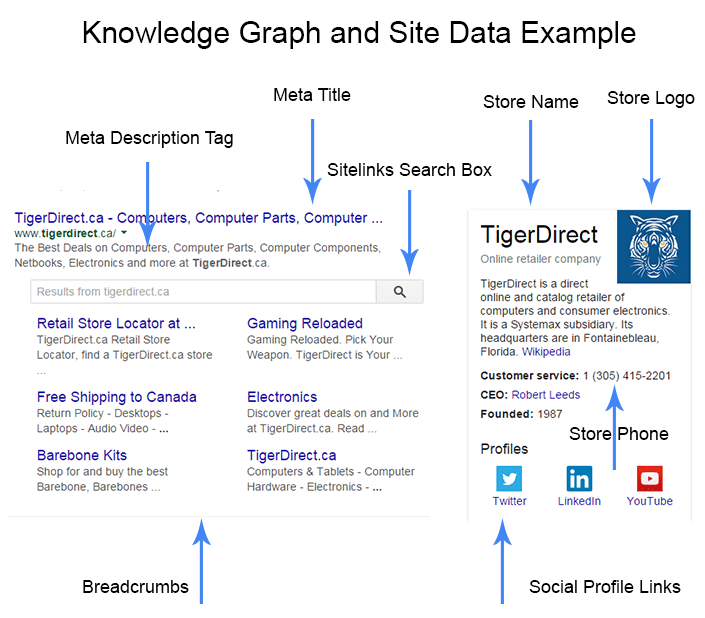 2.0.1.1, 2.0.2.0, 2.0.3.1, 2.1.0.1, 2.1.0.2, 2.2.0.0, 2.3.0.0, 2.3.0.1, 2.3.0.2
Продажник