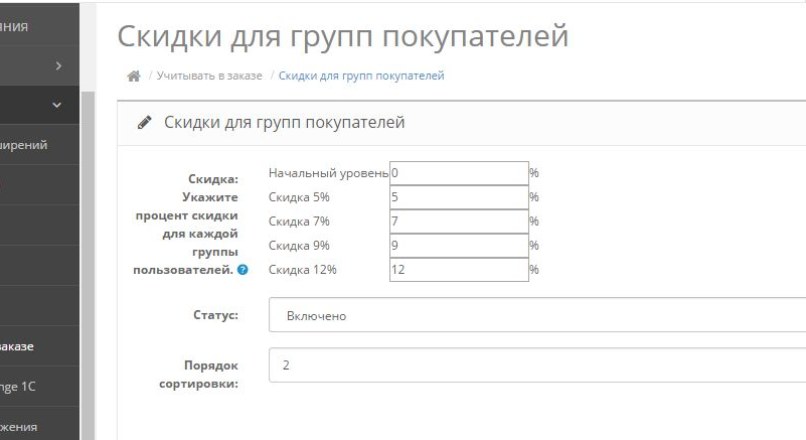 Скидки для групп покупателей

Модуль Скидки для групп покупателей или Total Customer Group Discount для Opencart 2.x позволяет задавать разные процентные скидки для разных групп покупателей. Тем самым вы можете организовать систему скидок для постоянных клиентов вашего магазина.

[box type="success" align="" class="" width=""]Opencart 2.0 Opencart 2.1 Opencart 2.2[/dropshadowbox . . .
Скачивание доступно подписчикам. Некоторые ресурсы доступны с подпиской VIP, Если вы оплатили LITE вы не увидите вип ресурсы

Download is available to subscribers. Some resources are available with a VIP subscription.If you paid for LITE, you will not see the VIP resources.