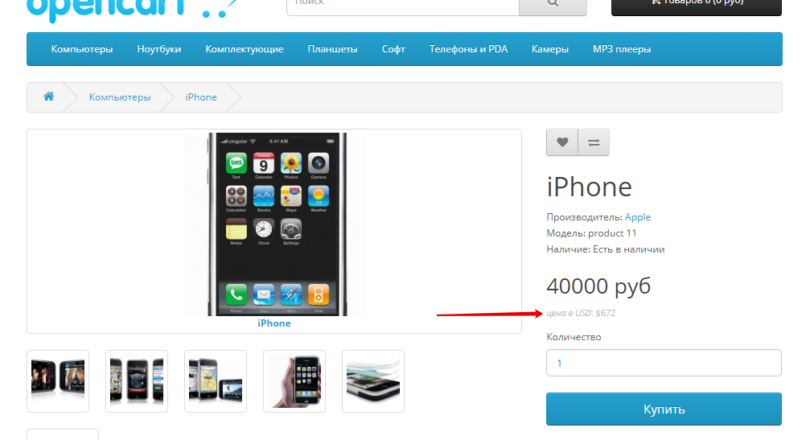 Цена товара в разных валютах Opencart 2.x

Модуль для автоматического рассчета согласно курсу и вывода цены товара во всех доступных валютах на сайте Opencart 2.x. Цены в других валютах будут выводиться ниже цены в основной валюте маленьким шрифтом, будут отображены цены во всех включенных валютах.
Модуль адаптирован для шаблона default, но может работать и на других шаблонах. Если все же модуль не заработал на вашем шаблоне - мы вам поможем его быстро адаптировать, для этого нужно нам скинуть файл вашего шаблона catalog/view/theme/шаблон/template/product/product.tpl или дать доступ в админку вашего сайта.

Установка модуля:
1. Загрузить модуль через админку (архив ocmod)
2. Обновить модификации в админке
3 . . .
Скачивание доступно подписчикам. Некоторые ресурсы доступны с подпиской VIP, Если вы оплатили LITE вы не увидите вип ресурсы

Download is available to subscribers. Some resources are available with a VIP subscription.If you paid for LITE, you will not see the VIP resources.