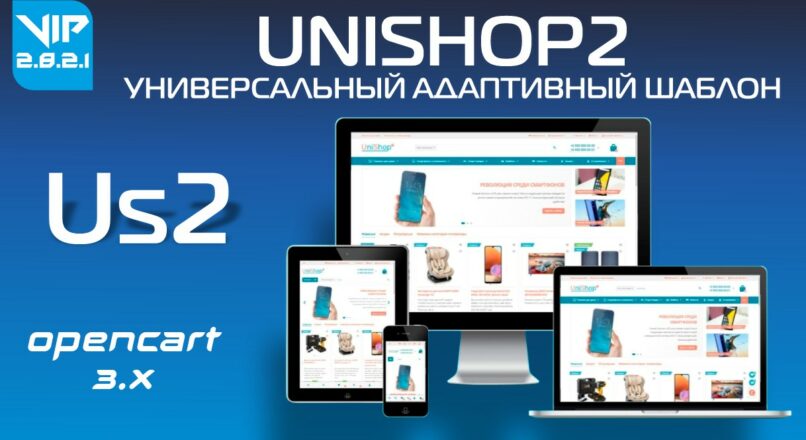 UniShop2 универсальный адаптивный шаблон v2.8.2.1 VIP

Unishop2 — это качественный, лёгкий, быстрый, универсальный шаблон, который отлично подойдет для создания магазинов совершенно разных направлений — продажи бытовой электроники, техники, одежды, обуви, книг, различных аксессуаров, бижутерии и многого другого.

Несмотря на богатый функционал шаблона, в файлы опенкарта вносится минимально возможное количество изменений, что положительно сказывается на совместимости шаблона со сторонними модулями.
Изменения в версии 2.8.2.1 . . .
Скачивание доступно подписчикам. Некоторые ресурсы доступны с подпиской VIP, Если вы оплатили LITE вы не увидите вип ресурсы

Download is available to subscribers. Some resources are available with a VIP subscription.If you paid for LITE, you will not see the VIP resources.