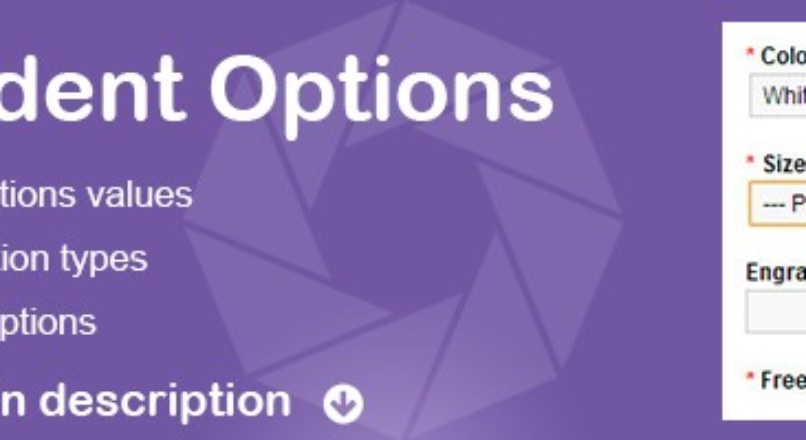 Conditional Options — Options Dependent on Another Option

♥ Best Conditional Options Extension, Best Support ♥

Dependent Options

Dependent Options allows you to display certain options or values dependent on the parent options on your products. This allows you to be able to set different option values for your product based on the different selected combination.

Features

• Display certain options or values based on the selected parent value
• Conditional options on products
• Parent option can only be select type
• Works for all options type

Note that the parent option must be a select type option. The child option can be any option types.

Works with Live Price Update too!

Additional Information

Dependent Options Import / Export — More details on our website

This module does not work with Colour Picker by MarketInSG
This module does not work with Open Stock by OpenBay
This module does not work with Options Boost by Qphoria
This module does not work with Dependent Option by rph

Do consult us if you're unsure or intending to integrate with other extensions that affects the options feature on your store.

Please find additional information in the Documentation tab below.
Demo